Create your account
Welcome to the Joint Programme application process!
Create an account to submit your online application for one of our Joint Programmes. Afterwards our system will guide you through the process. You can conveniently upload scanned versions of your documents and will not have to submit originals during the application process.
---
European Joint Master's Programme in English and American Studies 2024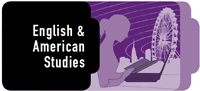 The call is open from December 4th 2023 to April 3rd 2024 (23:59 CET).
Master's Programme in Southeast European Studies 2024
The call is open from January 10th 2024 to March 31st 2024 (23:59 CET).
This Call is currently closed
Please check if your selected call is currently open for registration (you can find more information on each call by clicking on "Info") and session cookies are enabled in your browser.